Mission Statement
Feed and Clothe My People is a not-for-profit organization dedicated to
serving residents of Door County. Our mission is to help those in need
of food and clothing.


Help fill the shelves at Feed My People! Join us at the Praise for the Pantry Benefit Concert at 3:00 on February 8th at Bayview Lutheran Church. The Power and Light worship band will be performing some contemporary Christian music and hymns along with some gospel numbers. Bring your family and friends to enjoy seeing some local performers joining forces for a great cause. The band highlights the vocal and guitar talents of Bruce Newbern, Scott Wilmot and Craig McClelland, vocal and piano talents of Janet Anderson, Joel Eggert on saxophone and clarinet, Jody Arbter on flute and the vocal talents of Karen Newburn and Julie Davis. This is a great way to get out of the house on a wintry Sunday afternoon while supporting a great cause.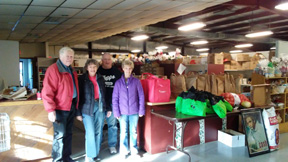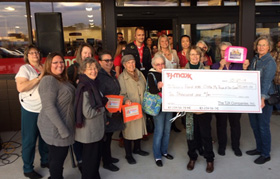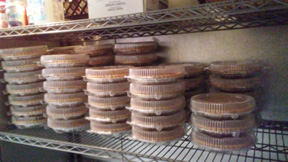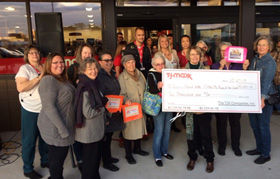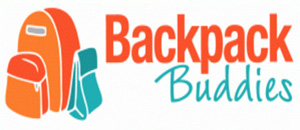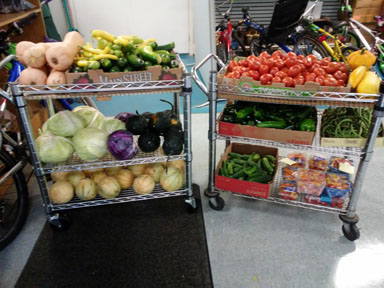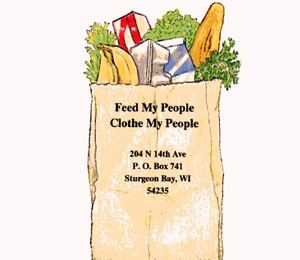 Monday 2 p.m. – 6 p.m.
Tuesday 10 a.m. – 2 p.m.
Wednesday 10 a.m. – 2 p.m.
Thursday 2 p.m. – 6 p.m.

Friday 10 a.m. – 2 p.m.
Location
204 N 14th Ave
PO Box 741
Sturgeon Bay, WI 54235
Click on MAP
Phone: 920-743-9053

We serve the public without discrimination based on age,
gender, race or religious affiliation. Feed and Clothe My People
is not supported by any Federal, State or local Government.